Student Forms/Parent Information
Some of these forms are online submissions and some require you to print, fill out and return. You can mail them to: 3325 Shawnee Rd., Lima, OH 45806, or have your student return them and pay dues on their first day of school. 
For more information on free and reduced lunch, call Shelly Caudill at 419-998-2944.
Remote Learning Agreement/Information 
School Messenger App (download)
The following are all on-line submissions
Internet Acceptable Use Policy
Free and Reduced Lunch Application 
Emergency Medical Form (online)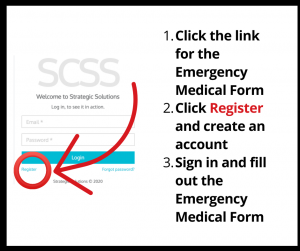 ---
The following must be printed and returned
Asthma inhaler authorization (must be printed)
 Epinephrine injection Authorization (must be printed)
 Authorization for the administration of medication or treatment by school personnel (must be printed)
---