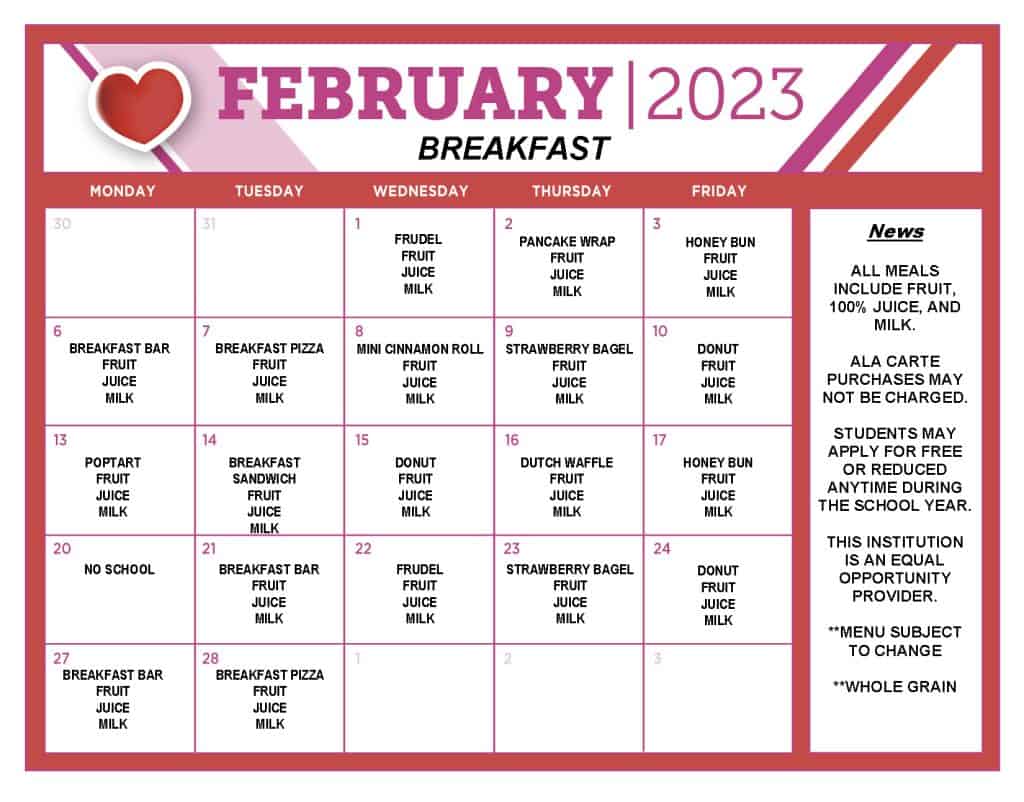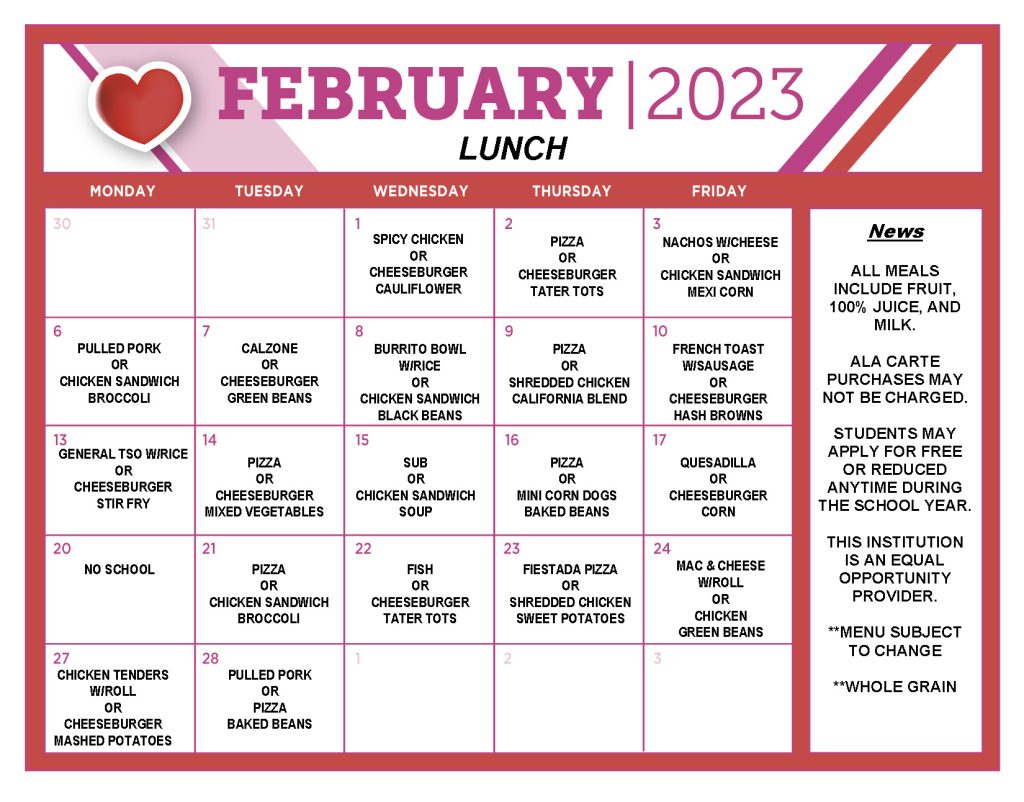 > You may put money on your students account online  www.k12paymentcenter.com, through the register or there is a lockbox by the office to put money in an envelope. The lockbox is checked daily.
> To apply for free and reduced meals visit (you may apply at any time during the school year): www.LunchApplication.com
> Due to the uncertainty of food supply chain the menu may not always reflect what is served that day.  Menu is subject to change.
---
Cafeteria/Lunch Questions?
Please call Shelly Caudill at 419-998-2944 or email [email protected]
Student Lunch Account
Click here to add money to your student's lunch account.