Welcome and congratulations on your decision to attend Apollo Career Center!
If you are visiting this page, you must have received your official acceptance in the mail! Your acceptance packet includes:
Please make sure you read through this info and the info you received in the mail. Check this page and your email frequently for updates! Your instructor will be contacting you prior to the start of school to meet with you in person and give you a detailed list of items you need/need to know. 
We want to make your transition to Apollo easy and stress-free, so this page will help you prepare over the summer for your first days with us! 
Visit The Uniform Store for information on what your student needs to purchase through the uniform store, and what they can purchase anywhere. Please note that all orders are delivered to the student's lab.  Sizing charts are available on the store for each item ("like"  required items cannot be purchased and logo'd).
ALL SALES ARE FINAL – NO REFUNDS or EXCHANGES
Lunch/Cafeteria
Forms/Important Info
Uniforms
Other Items
---
Program Information Sheets (Also included in your acceptance packet)
Find your program below for information on dues, tools, uniform and more!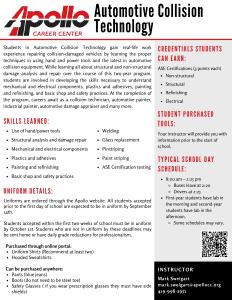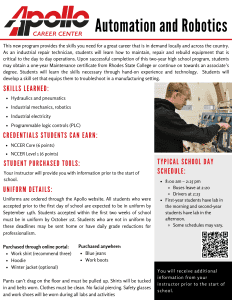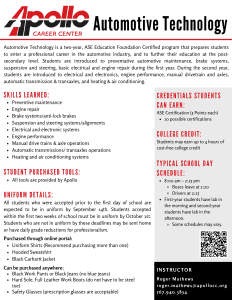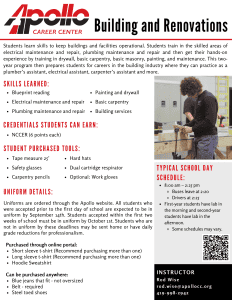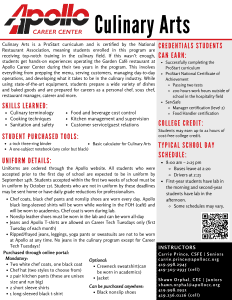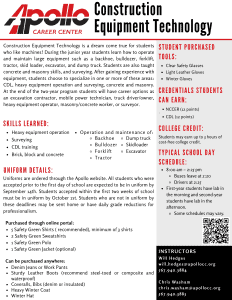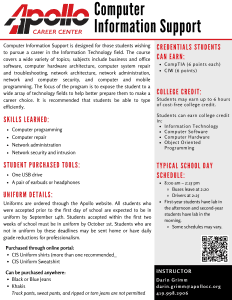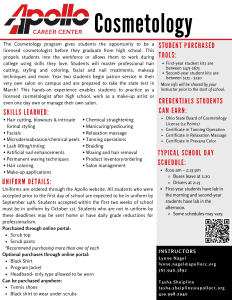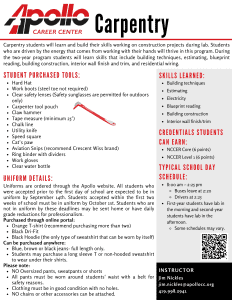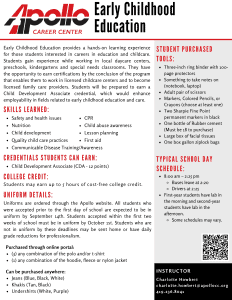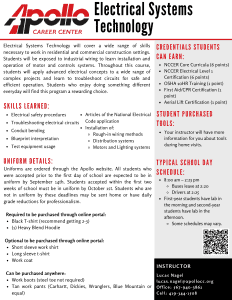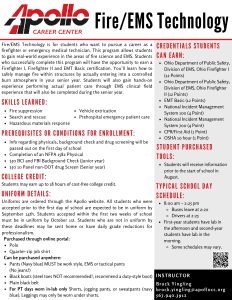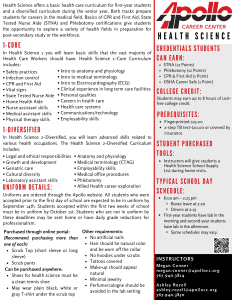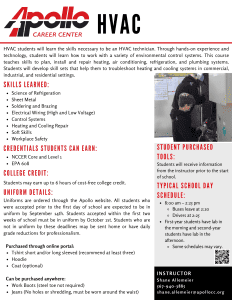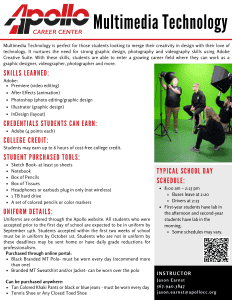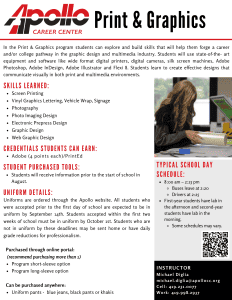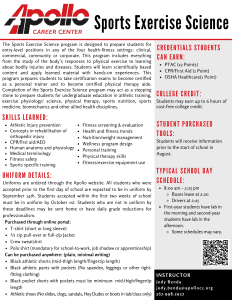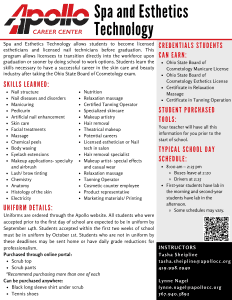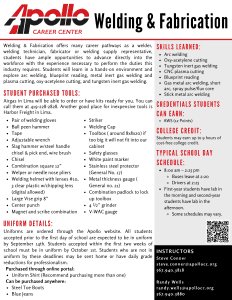 ---
Program Sheet PDFs
Automotive Collision Technology Automotive Technology Automation and Robotics
Building and Renovations Career Exploration Carpentry
Computer Information Support Construction Equipment Technology Cosmetology
Culinary Arts Early Childhood Education Electrical Systems Technology
Fire/EMS Technology Health Science HVAC
Multimedia Technology Print and Graphics Robotics/CNC Technology
Spa and Esthetics Sports Exercise Science Welding and Fabrication