Certifications And Credentials:
NCCER Core Curricula: 6 points
NCCER Electrical Level 1: 6 points
OSHA Training: 10 points
Aerial Lift Training: 1 point
Electrical Systems Technology will cover a wide range of skills necessary to work in residential and commercial settings. Students will be exposed to industrial settings to learn installation and operation of motor and controls systems.
Throughout this course, students will apply advanced electrical concepts to a wide range of complex projects, and learn to troubleshoot circuits for safe and efficient operation. Students who enjoy doing something different every day will find this program a rewarding choice.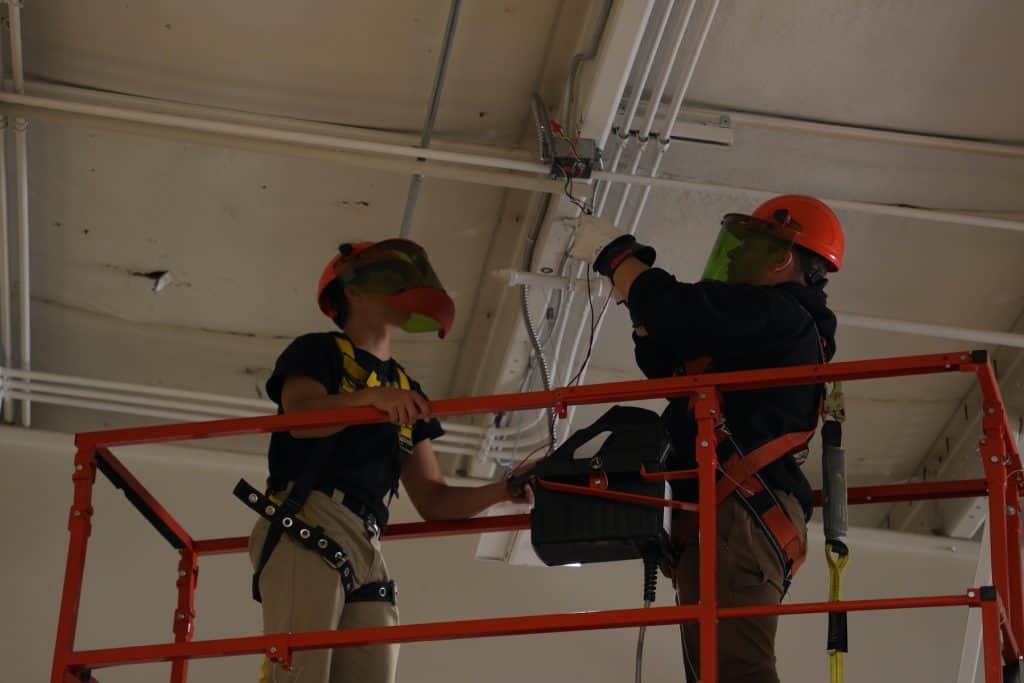 Skills Learned:
Test equipment usage
Articles of the National Electrical Code application
Installation of:

rough-in wiring
distribution systems
finish wiring
motor control wiring
lighting systems

Installation of motor control wiring motors and power wiring
Blueprint interpretation
Potential Careers
Graduates traditionally find employment with union and non-union contractors.
Residential Technician
Commercial Electrician
Electrical Engineer
Electrical Sales
Project Manager
Estimator
Paid Apprenticeships
Industrial Maintenance Tech