Company Name:
HealthFitness
Company Address:
400 Field Dr.
Lake Forest, IL 60045
Job Address:
n/a
Lake Forest, OH 43067
Date Job is Available:
April 24th, 2023
Deadline for Application:
June 24th, 2023
Job Description:
Health Fitness Professional - Raymond, OH
Full Time, Benefits Eligible
Schedule:  Monday – Friday; rotating between 5:30a – 2p and 10:30a – 7:00p
Come join HealthFitness! Join a team that will not only utilize your current skills but will enhance them as well. Our comprehensive benefit package includes: Medical/Dental/Vision plans including HSA, PPO and FSA options, retirement/401(k) -including employer matching program, fitness and wellness programs incentivized with medical plan discounts, certification reimbursement program, tuition reimbursement, paid new parent leave, paid Holidays and PTO (starting at 3 weeks for full-time associates), volunteer paid time off and much more.
Who we are:
HealthFitness, a Trustmark company, is a proven leader in providing fitness solutions that engage and connect people both on-site and online, to create a strong community of health. Our work focuses on creating meaningful connections with each of our participants to help them move forward. We foster each individual's journey by creating communities of health within the organizations we serve – so that everyone is supported. As an employee of HealthFitness you will enjoy a variety of health and financial benefits and receive competitive pay. We provide personal and professional support, training and development and flexible employment opportunities.
What you'll be doing:
Monitors facility; interacts with participants and monitors equipment and participant safety.
Provides individual and group exercise instruction; educates participants on proper techniques to maximize exercise safety and effectiveness.
Coordinates and leads a variety of HealthFitness and program-specific health improvement programs & promotions.
Conducts fitness testing and assessments and advises participants of results; designs individualized programs to meet the participant's interests, abilities, and goals.
Participates in membership drives to acquire new participants; enrolls new participants and conducts facility, program, and equipment orientations.
Promotes program offerings and conducts outreach activities to increase participation and re-engage inactive participants.
Research health & fitness educational topics and identifies appropriate participant educational materials; conducts health education seminars/presentations.
Creates and maintains bulletin boards, newsletters, and other marketing & communication materials.
Light cleaning of facility.
Other duties as-needed. 
Qualifications:
What you'll bring with you:
Associate's degree or higher in a related field (Kinesiology, Exercise Science, etc.) OR equivalent combination of education, industry certs and experience required. 
Current Adult First Aid and CPR/AED certifications from American Heart Association, American Red Cross or American Safety & Health Institute required.
Industry recognized Group Exercise certification from ACE, AFAA, ACSM or NETA will be required within 6 months of hire.
Bonus if you have an industry recognized and HealthFitness approved Personal Trainer certification (*certification is required in order to provide Personal Training services) 
Applicants must meet hiring requirements including but not limited to pre-employment drug test. 
You may be eligible to receive additional information about the compensation and benefits for this role, which we will provide upon request. You may contact 800-636-3304 or [email protected] for assistance.
HealthFitness is committed to leveraging the talent of a diverse workforce to create great opportunities for our people and our business.  EOE/AA. Race/Color/Gender/Sexual Orientation/Gender Identity/Religion/National Origin/Age/Disability/Veteran
For the third consecutive year we were selected as a Top Workplace by the Chicago Tribune. The award is based exclusively on Trustmark associate responses to an anonymous survey. The survey measured 15 key drivers of engaged cultures that are critical to the success of an organization.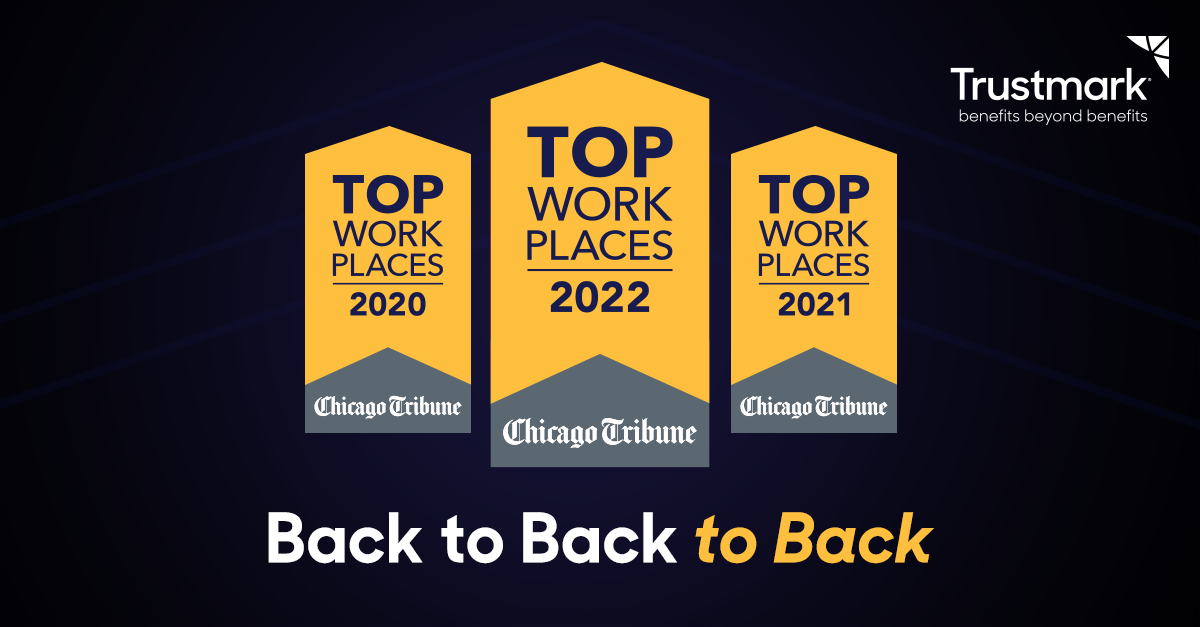 How to Apply
Contact Name: Kelley Parker